Gu Wen Jing
Chinese Name
古文靜
Role
Support character
KO Rank
N/A
Gender
Female
Species
Muggle
Aura
N/A
Battle Level
N/A
Abilities
N/A
Special abilities
N/A
Weapons
N/A
Status:
Alive
Home World
The Gold Dimension
Alternate counterpart(s)
Mei Niang (The Silver Dimension)
First Appearance
KO One
Portrayed by
Ye Hui Zhi (葉蕙芝)
Gu Wen Jing (古文靜) is a Chinese teacher at Ba Le High School. She is often seen hanging out with Jia Yong, whom she has a major crush on, and the drillmaster. Together, they work to split up the Ultimate Class whenever there's an opportunity.
Because Miss Tian is described as a beautiful woman, she is often jealous of her getting all the attention.
This character disappeared before the end of KO One.
Template:Translate Title: Chinese teacher
Name: Gu Wen Jing
Age: 40 years old
Education: Specialized in Chinese Language
The most senior Chinese teacher in Ba Le High School, the current class mentor of class 3A and the Chinese teacher of the Ultimate Class. Rich in education, she believes in preserving traditions. She is unmarried despite the age of 40. Classifying the students and teaching each group differently, she won the Ba Le Excellent Teacher Cup. She unsuccessfully tries to abolish the Ultimate Class several times. She does not like Tian Xin's attitude of teaching and the way she dress up, thus she is often in a conflict with Tian Xin.
Alternate Counterpart
Edit
The Silver Dimension
Edit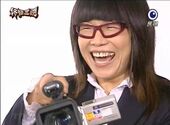 Gu Wen Jing has an
power-using
alternate counterpart in the
Silver Dimension
, named
Mei Niang
.
They share the same personality traits, but Mei Niang is mischievous and plots to trick people to the way she pleases.